Post by Cho-Ah Amai on Oct 20, 2012 17:00:31 GMT -5
You have been cordially invited to the estate of Lady Nephania in celebration of All Hallow's Eve. Her ladyship insists upon proper masked attire during attendance, and will be providing consumables for all guests. A map to the location is provided on the opposite side of this parchment. Please remember to be on your best behavior while in the manor of my lady.


Servant to her honorable Nephania,
Exterior:
A citadel sitting upon an island, surrounded by water save for the narrow, jagged path leading there from land. The moon is not blue, or perfecty round for that matter- instead it dons the guise of a bright jack-o-lantern, grinning down on the estate from the dark, cloud riddled sky.
Front courtyard/gate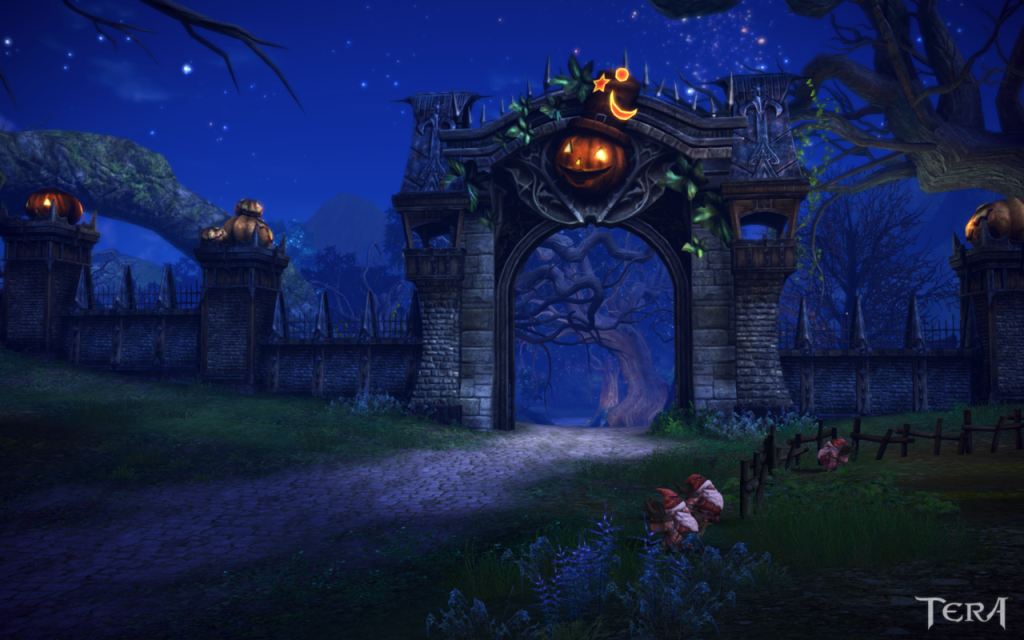 Interior:
Upon entering, you are met with the ballroom. It is incredibly large, with oversized glowing pumpkins here and there for décor, as well as halloween based furniture. On either side of the room are monstrous stairs which arch upwards to a wide hall of balconies, some giving way to views over the water outside, some overlooking the large room. Small pedastals dot the ballroom, each catering to flamethrowers or dancers styled properly for the occasion. Aerial acrobats swing to and fro above, with an orchestra of phantoms hovering above the entry way door.s. It is very well lit, though made to look slightly dark as the wall and floor are made of grey stone. To the right is a large arching doorway which leads to the bar.
Head of ballroom (across from entry doors):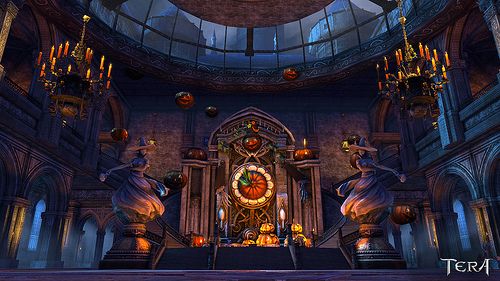 Bar:
The bar's walls are lined with jack-o-lanterns, serving as the room's main light source as well as plentiful decorative pieces. The bar table is long and made of what was once an obviously strangely shaped grey tree, which was kept mostly intact save for the flat counterspace for patrons. The stools are made from the branches of said tree, with old looking leather cushions to keep a rump nice and comfortable, though attendees also have the choice of sitting at one of many tables occupying some space. On the far left side of the room is a wide platform hosting a karaoke machine. The barkeeps/bartenders are all individuals dressed for the occasion, ranging from draped in white sheets to scantily clad french maids drenched in blood.
Karaoke platform
Back Exterior
:
The back exterior is accessable through an old wooden door in the corner of the bar. It is an eerie graveyard overlooking the sparkling water that surrounds the estate.
ooc:
Feel free to post at your leisure.