Post by Alexander Tsuneo on May 19, 2018 22:03:23 GMT -5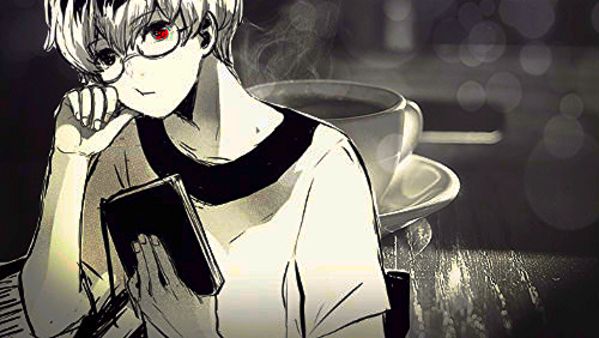 TSUNEO, ALEXANDER
Unseated 5th Division
---
Personnel FileAge / Apparent Age:
100/20
Gender:
Male
Height & Weight:
5'10", 160 lbs
Hair & Eye Color:
Black/ Bleached White
Positive Traits:


Loyalty



Honorable



Forgiving



Relaxed


Negative Traits:Loyalties:
The Gotei
Snapshots:Physical SpecificationsPhysical Description:Spiritual Description:Psychological ProfilePersonality:Goals & Achievements:Zanpakutō FileZanpakutō Name:
Kō no Tenshi (Angel of Light)
Release Phrase:
Kagayaki, Kō no Tenshi (Brighten, Angel of Light)
Zanpakutō:
In its unreleased state, Kō no Tenshi takes on the form of a standard size Wakizashi. However, unlike many standard Wakizashi that are given to Shinigami, Kō no Tenshi's wrappings and saya are both predominantly white in color. Other than this however, Alexander's zanpakuto is an extremely average weapon, coming in at the same length as any other Wakizashi. The steel blade is of an average color, and has no carvings in it. In fact, the whole weapon is kept in a rather pristine condition. In its released state however, it takes on the form of a stereotypical longsword. This sword is actually classified as a hand and a half sword, and features white in very many aspects of the weapon. However, its most notable feature is the bright blue gemstone embedded in the cross-guard.
Zanpakutō Spirit: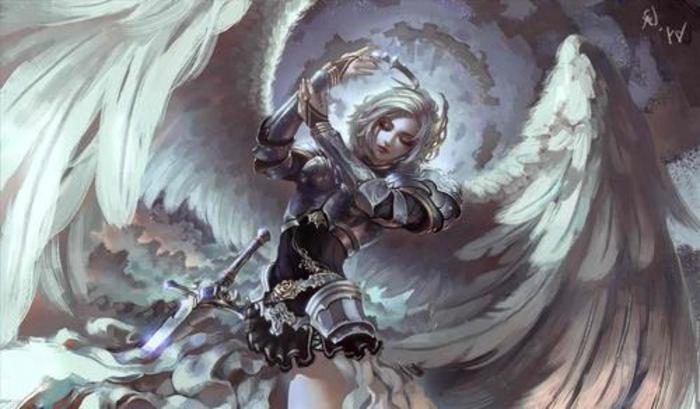 Alexander's Zanpakuto spirit takes on the form of an angel. However, this is not just any representation of an Angel. Alexander's Zanpakuto spirit takes on the form represented by an 'avenging angel'. Ko no Tenshi is clad from head to hip in plate armor, with wings typically folded up against her back. However, she is capable of freely opening them to take flight as she desires. As for her physical description, she stands at a rather petite five feet and two inches tall, making her wielder stand a fair bit taller than her.
Inner World:
An inner world is unique. No two worlds will ever be exactly the same. However, Alexander's Inner World is rather eerily similar to the no man's land that was such a prevalent area in the war he fought and died in. Alexander's inner world takes on the form of a gray bombed and scarred battlefield, which is home to a near constant thunderstorm. In spite of this, the entire area is fairly brightly lit by what appears to be floating lights that take on a shape similar to a
cartoon representation of a soul
.
Power:
Ko No Tenshi is a zanpakuto with control over light. Obviously, such a broad power would be rather difficult to control. However, it is not simply that it manipulates existing light around itself. In fact, it actually emits light from its blade. This allows Alexander to have a near constant source of light to manipulate. Of course, as his connection to his Zanpakuto grows, so does his capability with the light that he manipulates. The abilities he can access at what tier are as follows:
Beginner: Light Emission and Solidification
Novice: Formation of Solid Light Weapons, Color Manipulation
Journeyman: Visual Illusions
Expert: Holographic Projection
Master: Light Absorption
Grandmaster: Boosted High Speed Movement
Documented HistoryOrigin:Rise to Power:Call to Action:
test