Post by Leon Wilhelm on Apr 24, 2017 18:47:46 GMT -5
Wilhelm, Leon
Quincy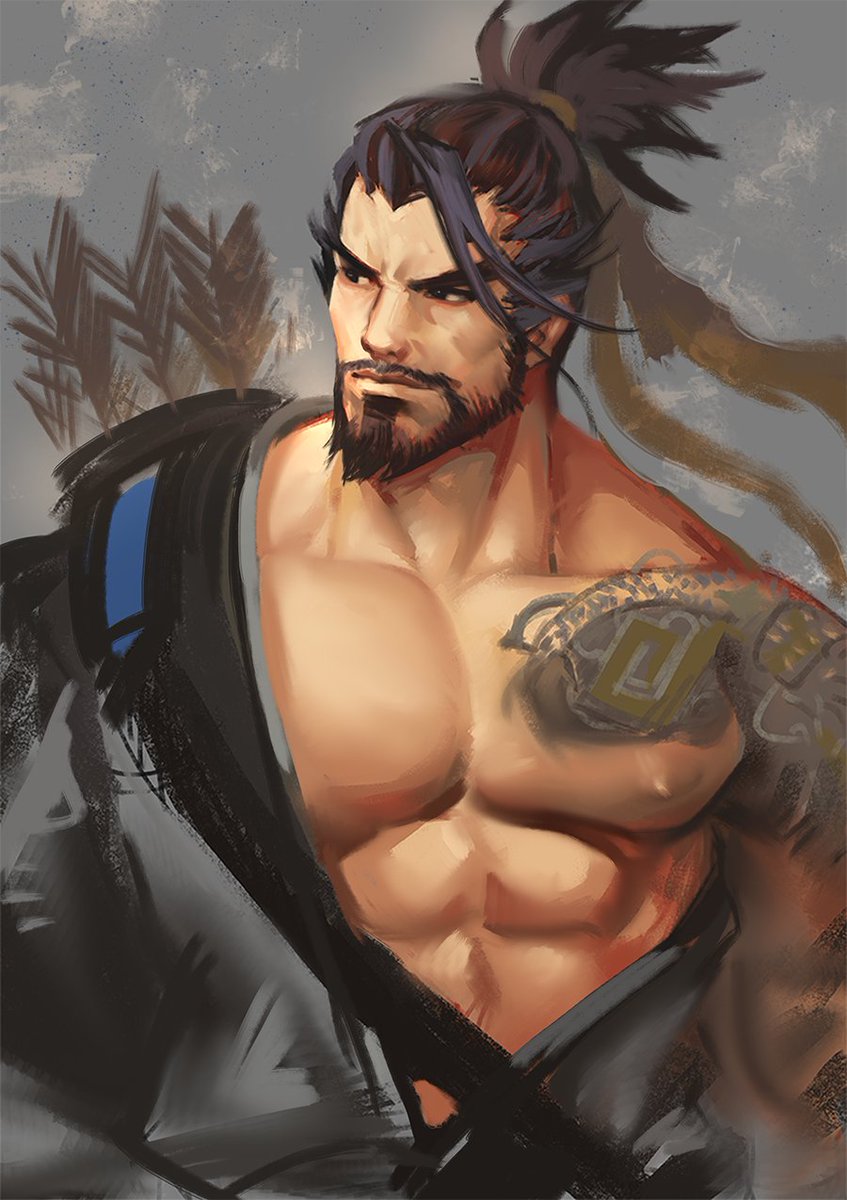 ---
[ AT A GLANCE ]
Age: 29
Gender: Male
Height & Weight: 5'11" & 199 lbs
Hair & Eye Color:Chocolate Brown & Emerald Green.
Positive Traits: Charismatic, Determined, Hard Working, Loyal.
Negative Traits: foolhardy, flirtatious, silly, vulgar
Loyalties: Clan Wilhelm & Clan O'Haire
Snapshots:
Born March 5th, 1988; Freudenstadt, Germany.
Nurtured in Freudenstadt, Germany by Clan Wilhelm. [1988 to 1992]
Taught and trained in the way of the Quincy by Clan O'Haire. [1992 - 1997]
Moved back to Germany to train with Clan Wilhelm. [1997 to current day]
Started training as a blacksmith/mechanic in his free time [ 2003 to 2015]
Manifests power through harsh training. [2001]
Clan Wilhelm withdraws from the Court [2014 - Current]
---
[ ON THE SURFACE ]
Physical Description: Tall and of a lean muscular build for the average male, Leon is gifted with masculinity which most women would take before their spouses. He stands just at 5 feet and eleven inches and weighs 198 pounds. Despite his age, whether it be genetics, diet, or training; his body shows no sign of age or wear.
Unfortunately for him, his body is marred by more than a dozen scars across his chest, back, and other extremities. Despite this epidermic marring , it is most often hidden from view by his clothing. His hair, a unique mixture of chocolate brown and charcoal, is an odd mix, considering his parentage(His mother, being of Irish decent had strawberry red hair; His father, a German, sported blonde.). A braided ponytail hangs past his shoulders, held together with various bands and metal beads. Upon his right arm, a black inked tattoo of a monstrous squid, inspired from the various stories of his clan's travels upon the ocean. He's usually seen wearing what appears to be welding goggles on his head. These, he tends to leave on despite the strange looks he gets sometimes. His ears are gauged even against his families wishes, but tend to get overlooked due to his large beard and curled mustache. Often seen with a brown leather bandolier for various things from hunting to work.
Leon isn't a man of grace; You'll always know he's coming by his over bearing steps. A brute of a man, he carries himself proudly, chest held high, whether he knows it or not. Despite this overbearing nature, there is always a slight smile on his lips, even in the most severe situation.
Usually, he's seen wearing a white t-shirt, sleeves ripped off. The material usually seen stained by oil that he's managed to smear on during his working hours and somehow managed to burn during forging or by dropping cigars. A simple man, he wears black pants held in place by a thick black leather belt. There's a constant lingering smell of oil and forge that seems to cling to his clothes no matter how much he washes. But, still isn't a strong as the odor from his favorite cigars he's seen smoking most of the time.
His voice, a gravelly baritone that never wavers. One might ascertain this is because of the amount of smoking he does, but he'll be sure to tell anyone otherwise.
Spiritual Description:
Due to the work Leon has taken on, his aura has taken a turn to a smokey red ember. Once it's released, a feeling of heat washes over most individuals as if they're standing near an open fire, breathing in a heavy smoke.
---
[ BEHIND THE EYES ]
Personality: Leon is passionate man who's always willing to put in a hard day's work and most likely more. Willing to help most people that need it, he's not afraid to get his hands dirty. Something that both his mother and father have instilled into him since he was a young man. It's this that has made many other's carry on with him even at their breaking point.
Because of his hard work ethic and confidence, he's looked up to by family and friends and has become a capable leader despite anything that's thrown at him. Even in the face of harsh realities, he's willing to take a step back and figure what needs to be done or listen to someone more capable whether he likes it or not; mostly not.
The unfortunate side of his confidence is his foolhardy nature which has been known to get him into more trouble than not. But he tends to make light of these situations with his silly antics and puns. Needless to say, he's spent many times trying to convince people to forget about his transgressions.
It's because of all of his hard training and fierce family loyalty that he's a rough and tumble kind of guy. Never afraid to go head long into a fight despite the circumstances. The scars on his body from work, training, and fights would be evident if he ever took his clothing off.
His charismatic nature has made him a prominent figure among his clan and community. Having gathered his clan and rallying them in the faltering days after their withdraw from the court, he lead them back into the fray against the hollow. Traveling the country and Europe when the needs arises, many people look to him as the future of the clan.
Goals & Achievements:
Restore Clan Wilhelm as a predominant name in the Quincy world and finally open his own shop.
---
[ GUARDIAN ANGEL ]
Quincy Cross: A rusty old key, handed down in his family. It's held by iron binds wrapped around simple twine.
Power: Wilhelm - resolute protector. Just as the family name implies, Leon has the capability to call upon his reishi and turn it into a spherical shield around himself.
Spirit Weapon: A red aura is projected when summoned. Once tangible, it's a crimson and pearl compound bow. Ornate in fashion, its sharp edges can be used in a pinch for slashing an enemy.
---
[ LEGACY CREATED ]
Origin In order to keep the Quincy lineage pure, the leadership of Clan O'Haire and Wilhelm came to the agreement that their eldest children were to be wed in an arranged marriage. Alric Wilhelm and Nora O'Haire met for the first time on the altar where they made their vows to one another. Despite this, the two managed to fall in love and conceive a child. On March 5th, 1988 in Freudenstadt, Germany, Leon Wilhelm was born in their home. The young man was raised in Germany until the age of four, when he was taken to his mother's homeland to begin his training with the O'Haire clan per the agreement reached by the families. It was there he was taught the basic histories of his family and the Quincy in a carefree environment to experience a normal childhood. By the year of 1997, on his 9th birthday, he was sent back to Clan Wilhelm to further his training in combative skill, in hopes of manifesting his power. There, under the guidance of his grandfather and father, the young lad experienced the harsh realities of training despite his mother's disagreements and pleas.
Rise to Power: At the age of nine, Leon under went rigorous training with his father's clan. The clan made sure the lad went under the same training that has been carried down through the generations, including dueling with mock weapons, archery, physical and strength training. They drilled into his mind the evils of hollows and the plague they were on this world while teaching him the Clan's background in the world of Quincy. After three years of brutal teachings, they found the youth to be confident enough to go on patrols with a group of clansmen around the countryside. It was during a simple patrol that he was forced into action as the group was nearly overwhelmed by a strong hollow. The struggle between life and death caused his spirit energy to awaken and further the resolve that the Quincy way was the path for him.
Call to Action: For many years, Leon took an active role in the clan. Going on routine Hollow hunts and traveling to Ireland became very common place for him. It wasn't until the withdrawal from the Court that he became more focused on his clan's fall from grace and the conflicts that seemed to follow. Without the unification of the Court, clan warfare became common place along with conflicts with hollows. Rather then being someone to standby and watch, Leon dove headlong into the political struggles within the clan to help unite them back into the militaristic faction they once were. The Court had helped disrupt the family he once loved and divided them, ruining their once proud name. Now, with a united clan behind him, he was ready to face those who besmirch their name.