Post by Ahau Kin on Feb 29, 2016 17:58:47 GMT -5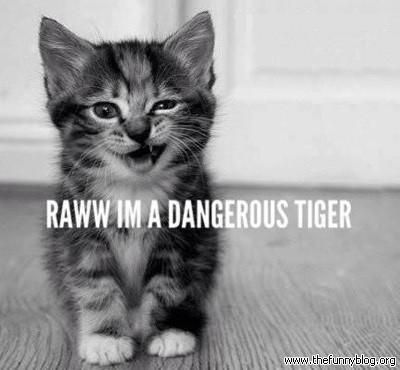 Introduction

Ahau is the Fearful Feline, an Adjuchas Class Hollow who is absolutely terrified of...well lots of stuff. Lately he's managed to push past initial centuries long fears of the stronger denizens of Huecho Mundo and has approached Las Noches for the first time. Along the way he met Iko and the two of them got together and went
"What's better than one Hollow? Lotsa Hollow!"
and so they started a Pack led by the stronger Hollow. Later they met up with Deppy and conscripted/recruited her into the pack too.
He's currently trying to learn more about Arrancar and Las Noches as well as starting to hunt in the human worlds.
What can you do for Ahau?
What can't do you for him?
Do you know how to fight and have some sort of idea how to teach a Jaguar-shaped Hollow to do so? Do you simply want to instruct the ignorant kitty on the realities of the world? Perhaps you know a secret to Evolution? At the moment I want to "Network" the Kitty as much as possible so just give me a shout if you have ideas.
Also Ahau is very very very pro-Hollow, he sees them as the pinnacle of the Soul's evolution and the only race capable of reaching perfection. He's unsure if that extends to Arrancar and despite being told the half-breeds are not true Hollow Ahau wants to learn this for himself. (He does view them of having abandoned the road of evolution though by taking the easy path of breaking their masks)
What can Ahau do for you?

Want a Bad guy to fight? Like a unrepentant soul eater? Not those silly Arrancar who act like humans with a bit of mask, I mean a predator who sees humans as prey. Then have I got the guy for you! Any Shinigami, Mortal or even Hollow-Breed of roughly equivalent strength who's looking for a fight (win or lose) then Ahau is certainly a possibility!
Are you a Hollow who's sick of Arrancar acting all mighty? Then maybe you'd like to join a certain Hollow Pack?
Or are you a Hollow-Breed who just wants to meet another Hollow? Either a possible friend or rival? Then here you go!
Short-Term Goals
- Improve at Hakuda
- Improve at Shunpo
- Improve Hollow Evolution
- Get to know more Hollow-Breeds
- Possibly become involved in the ongoing changes at Las Noches
- Strengthen the Pack
Long- Term Goals
- Evolve into a Vasteo Lorde
- Conquer his Fear
- Become a power in Las Noches
- Fraccion Maybe? (To a Hollow Espada)
- Espada Maybe?
Possibilities (Unlikely but not Impossible)
- Have his mask broke and become an Arrancar -
Likely would not be by choice or anytime soon
- Leave his Pack
- Only if another Hollow proved stronger than his current AlphaCurrent Status: Up for any thread whether friendly, enemy or frienemy