Post by Aidan O'Mongan on Dec 7, 2015 19:28:14 GMT -5
Sternritter Birith of the Quincy Order


Aodh O'Mongan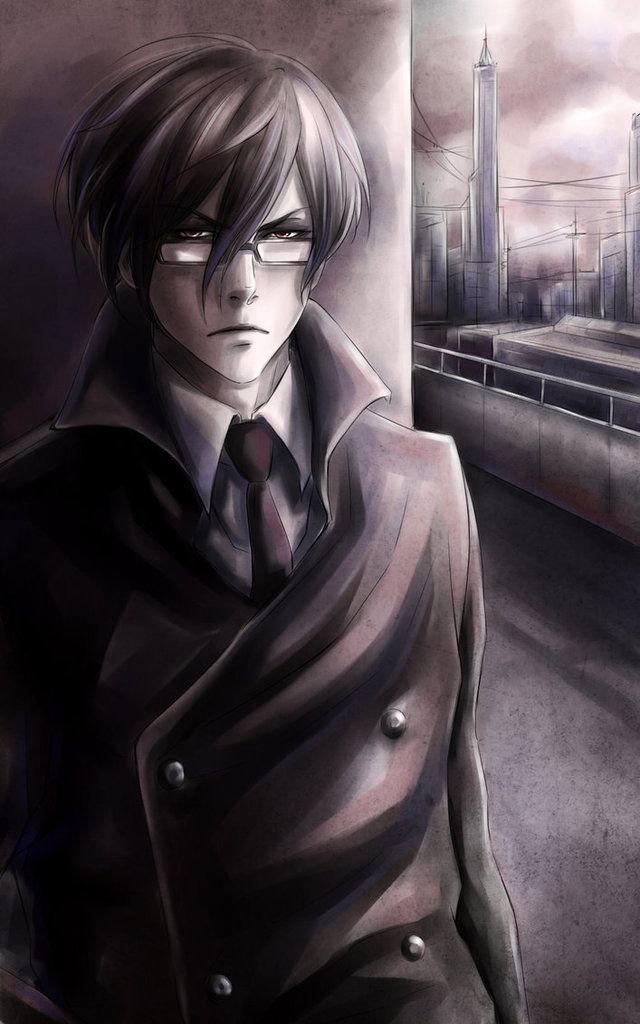 "The power to destroy or the power to protect? I wonder…"
Birth Certificate
Birth Name:
Aodh O'Mongan
Alias:
Aidan O'Mongan
Rank:
Sternritter Birith
Race:
Human (Echt Quincy)
Age:
28
29
30
Birthday:
April 22nd
Gender
: Male
Sexuality
: Assumed Heterosexual (Possibly Asexual)
Nationality
: Irish
Ethnicity
: Identifies as Irish but the O'Mongan family main descends from a mix of European Families to keep the blood pure
Birthplace
: Co. Sligo, Connacht, Ireland.
Blood Type:
A+
Religion
: Christian - Roman Catholic
Mortal Occupation:
Computing teacher at Karakura High School (Officially) and Odd-Jobs on-line utilising his programming skills (Some legal and a few somewhat less so).
Face Claim:
Nobuchika Ginoza | Psycho-Pass
What Lies Without


Height: 183 cms (Approx: 6'0")

Weight
: 62 Kg (Approx: 136 lbs)
Hair
: Aidan's pitch-black hair is chin length and grown out so that it partially covers his face.
Eyes
: Aidan has Emerald-Green eyes which glimmer in the light however they can be difficult to make out due to his Hooded Eyelids. He will often wear his glasses due to his short-sightedness but sometimes will opt for contacts instead.
Dominant Hand:
Right
Accent:
When speaking Japanese Aidan's tones are precise and usually formal lacking a hint of where he might come from, this is due to his father teaching his to speak Japanese without an accent whilst growing up to align with the parent's plans for the future. When speaking Irish, English or German however his native tones leak through and he speaks with his native lilting or sing-song voice.
Physical Description:
Aidan stands above the average height for his country reaching 6 foot tall, he has an athletic frame comprised of quite broad shoulders and powerful arms relative to the rest of his leaner build due to a life of extensive archery training and aerobic exercise. His emerald eyes could be said to gleam like gemstones and are surprisingly sharp given his youthful appearance, even hidden by his slim thin-frame glasses it is hard not to notice the green of his iris.
Aidan's face is quite slim with delicate features and the man's hair hangs down to chin length, the fringe partially obscuring his face, the dark colour of his hair is off-set by Aidan's very pale complexion. It is these conflicted physical attributes that hint at the man's mixed ancestry from a history of Clann's goal to maintain Blood Purity.
Although he seems to utterly unaware of it Aidan is an extremely attractive man due to his well-honed physique, perfectly symmetrical and almost dainty features, utterly unblemished porcelain skin and black silky hair. If anything he is perhaps a little too "pretty" to be considered handsome in the classical sense. It is amusing that the one most unaware of this seems to be Aidan himself.
Body Language:
Of particular note aside from his appearance is the Irishman's body language. Aidan is often considered a cold and uncaring man, his default expression seems to be one that could be either considered devoid of emotion or perhaps slightly annoyed at what is happening around him due to his tendency to frown when in thought. His body movements are precise and measured in a way that only reinforces this view others hold of him but when he does visibly express emotions he tends to be quite reserved with a faint smile or a quiet laugh however when he grows comfortable enough around an individual he does tend to be more emotive. Whether withdrawn or not however no one can deny that Aidan moves with unusual grace coming from a combination of a childhood filled with combat training and etiquette lessons then later maintained by his martial art past-times.
Usual Clothing:
Aidan's personal appearance rarely varies as he styles his hair the same way each day, keeps himself clean shaven and almost always can be seen wearing some form of dark suit, white shirt and matching dark tie. He will often wear a high-collared pea-coat of some sort of either black or grey. He finishes this rather boring look off with a pair of black shoes.
Jewellery:
Aidan always wears a chain from which a Celtic Cross hangs, this is the cross that once belonged to his sister which he took from his home the day he left Ireland to go live with his Uncle. Around his left wrist hangs his own Quincy Cross which is of Celtic craftsmanship. Both crosses are very similar except Aidan's is silver were Aine's looks to be made of Gold.
Other Items:
Aidan usually carries a plain leather wallet, a mobile phone of some description and will sometimes have his notebook with him in a black laptop bag.
Spiritual Energy Colour:
Light Blue
(As far as Aidan is aware blue is the only colour a Quincy's Reiatsu can be).

Spiritual Description:
Aidan's Spiritual Energy appears as a pale blue colour flowing around the Quincy seemingly insubstantial. It lazily rolls off the man like fog and sometimes tendrils flicker out to brush against those who get too close which can cause them to feel as if a cold breeze is blowing against their flesh. Most of the time this energy doesn't convey emotion, much like the features of the man it belongs to, but when Aidan is suitably enraged the spiritual power roars around him like a storm and what was once insubstantial becomes thick clouds of shining pale blue light as it burns cold with his fury. When in this angered state Aidan's aura, which would usually cause the sensation of a slight chill, can instead make others feel like they've been momentarily dunked in icily cold water. Even Aidan himself is not immune to the feelings his aura evokes and when his Spiritual Energy grows powerful enough and is set loose he will feel as though that ice water is flowing through his veins.
What Lies Within


Personality
Aidan is an outwardly
cold
man who has never been very good at visibly expressing himself to others, whilst this was a minor issue when he was younger it became more apparent as he aged especially due to his solitary nature which seemed to only exacerbate this flaw. Underneath his icy shell however he is quite capable of warmth and kindness however so far the only person who has truly seen through this was his dear sister Aine. To Aidan himself this has been a major issue with his life, one he has always struggled with seeming not only from his Alexithymia but also due to the harsh training he received from his father growing up which instilled in the boy a need to be calm and collected at all times. Aidan has consistently tried to correct this flaw in himself but his extreme
social awkwardness
, general lack of empathy and preferences towards asocial activities (which is often mistaken for misanthropy) has caused his to regress time and time again, it is due to this that he lacks any real relationships outside of work and hobbies. However when Aidan does eventually become comfortable around an individual then he will usually come out of his shell and act less reserved although this will frequently be undone if in the company of other strangers. However due to Aidan's
stoic
nature, stemming from both a natural mindset and how he was raised, it is easy to see that he is incredibly calm and collected under pressure allowing him to be
analytical
and logical in even the most heated situations.
As a by-product of Aidan's social difficulties he is an extremely
lonely
individual however this does have a positive side, since the man makes so few friends who are able to forgive his poor people skills those relationship which he does maintain cause him to be incredibly
loyal
towards them and he will go to them any time they are in need to provide any kind of support that he is capable of.
A side of the Quincy which is not seen in most scenarios is his just nature, the man functions of his own personal
moral
ethics. He cannot stand the idea of the weak or helpless being harmed especially when he sees men who abuse or poorly treat women, this likely stems from his traditionalist upbringing as, for all his prejudices, Aidan's father was guided by his own sense of what was right and wrong. Indeed it is this point that got him drawn back into the Spiritual World in the first place when he saved a woman from a Hollow attack. Part of this code is also a weakness in combat as he prefers to use non-lethal force in conflict and to simply incapacitate his opponent when possible being a
pacifist
by his non-confrontational nature although this obviously doesn't apply to monstrous beasts like Hollows. Despite this code not applying to Hollows Aidan avoids killing the heartless monsters when able preferring to chase them off, something he is quick to hide from other Quincy, this is due to the man's worries over the Balance which in truth he is not even sure exists and he can not deny it is in part out of
fear
of the Soul Society.
Despite his behaviour in the past Aidan is
regretful
over abandoning his family and having let relationships get so bad to the point that he left, despite having such a poor relationship with his father he believes that he could have repaired his connection to his brother and he had plenty of other relatives in the O'Mongan Clann that he cared about. However Aidan is simply too stubborn to go crawling back to Ireland and apologise, the sad truth is that it may take his father's death before he returns to his family. Aidan is also filled with a certain amount of
anger
at himself for not only fleeing his responsibilities and the Clann but also for allowing his skills to go to waste, he sometimes finds himself wondering just how many lives could have been saved if he had been there with his powers to stop them? He also frequently gets frustrated at his lack of strength as, at 28 years old he is far weaker than he was at 17.
A defining quality in Aidan's beliefs is his
faith
He has faith to various degrees in many things, the first and least clear is his Religious Faith as a practising Christian but despite being raised as a Roman Catholic the truth is that Aidan isn't sure if he truly believes or not however he still finds comfort in the rituals of his religion and will frequently go to the local church to pray. Secondly he has faith in people as the Irishman likes to believe in the potential of others especially those he trusts, a belief that he does not frequently offer towards himself. Then, most of all, Aidan has faith in Humanity and he dreams of the day that Spiritualists from all around the world, Quincy and non-Quincy alike, will stand united in defence of the living so that Hollows may no longer freely hunt and slaughter mortals and to prove to the Shinigami that humans don't
need
their interference. This belief is, in part, the reason why he has begun reaching out to the Spiritual Community of Karakura Town hoping to find allies.
Hobbies
:
•
Archery
– A rather obvious one, Aidan has studied many kinds of archery primarily Traditional, Recurve and Kyudo.
•
Martial Arts
– Aidan attends a dojo to study Kenjutsu and Iaijutsu/Iaido, he also has some interest in Western Historical Fencing. When he has time he also practices the Chinese martial art of Xing-Yi although this is partially for health. Lately these hobbies have been taken a back seat to his Spiritual Training.
•
Programming
– Aidan sometimes plays around with coding and teaches programming as part of his job.
Languages
:
• Irish Gaelic (Irish Accent) –
Fluent as he was taught the traditional language of his Island by his family.
•
English (Irish Accent)
– Fluent as it's the main language of Ireland.
•
Japanese (No Accent) –
Fluent due to his father's original plans for him, he had to learn to speak with no accent due to the mess his Irish tones made of the language.
•
German (Irish Accent)
– Passable, the language of his Mother's side of the family and he lived in Germany for a few years.
Positive Qualities:


Stoic - "I am calm. That is why I will win."
Due to his Stoic nature Aidan is extremely calm in almost any situation and is able to keep his cool under mental duress or even physical pain. He demonstrates this ability very clearly during conflict where he is able to coolly choose the best course of action. The level of emotionless stems directly from a natural inability to properly express himself alongside being raised in a manor in which this was always reinforced as a young child. Even when Aidan's own ability to remain calm becomes stressed he can always call upon Caidil Teagmháil to reinforce this trait.

Moral
-
"I can't let you do that, please leave immediately or I shall have to act."
Bound by a code of ethics which makes perfect sense in Aidan's mind he is unable to allow evil actions to go unpunished. He tends to be quite protective of humanity when it comes to the supernatural as so few of the world's population can defend themselves from the likes of Hollows or Shinigami. He is also more than willing to offer assistance to most people if it is within his power to help no matter what their difficulty is. However just as his code of ethics make Aidan a good man they are also a source of weakness as sometimes he will become involved in situations that it would be wiser to avoid but he would believe it unjust to ignore. This can even be an issue in combat as Aidan will aim not to kill many of his foes, partially because he dislikes killing on principle but also because he fully understands the destructive nature of Quincy powers and their effect on the balance.
Analytical
–
"I have seen through your power now."
Aidan is analytical by nature and tends to think things through in a logical and systematic way finding comfort in quantifying and organising the world around him. This helps him in combat situations making him quite a tactical fighter and quick on the uptake when it comes to recognising new fighting styles or abilities. The drawback of this is that sometimes he thinks deeply when instead he should think quickly. Despite this way of thinking Aidan readily admits there are things that he simply does not and cannot understand. It is thanks to his calm mindset that he is so effective at this.
Pacifist
–
"Luckily for you my Caidil Teagmháil means that you don't have to die here."
The Irish Quincy doesn't like the idea of harming others even non-humans and will often go to great lengths to defeat opponents without causing them permanent harm although this doesn't always apply such as in the case of Hollows however he still tends to try and not kill too many Hollows preferring to chase them away out of worry about attracting the attention of the Shinigami, the infamous genocidal warriors that inhabit the Soul Society, even though in truth he isn't convinced that "The Balance" is a real thing and not an invention of the Gotei to justify their existence. Luckily for Aidan the inherited power of his bloodline is Caidil Teagmháil, a arrow of silver Reishi, that allows allows the Quincy to simply tranquillise his targets instead of destroying.
Loyal
–
"I am not…close to many people but I will stand beside those I am no matter the outcome."
Aidan is a solitary individual, socially awkward and unskilled at making connections with other people however those that manage to earn his friendship will find themselves with an ally in even their darkest hour. He is also loyal to beliefs and ideals becoming dedicated to them if it is something he comes to believe in.
Faithful
–
"I believe in a great many things my friend, am I certain in my beliefs? Not always but then isn't that what faith is? Believing despite your doubts."
Aidan is a practising Christian although not one without doubt and he partially only continues to worship in the way of his faith for the comfort it provides. He also is quick to have faith in people, especially allies, believing they can be more than they are even if they themselves don't. Lastly and most strongly is his faith in humanity where he believes that one day the short-lived race will outgrow the spiritual beings that constantly interfere with their existence so that they will not only be free of the hollows but also the schemes and interference of the Shinigami.

Negative Qualities:Cold
–
"Am I annoyed? What makes you think that?"
Aidan appears cold to others, this is due to a mixture of things. Firstly he tends to speak in an even tone, his own body language is measured and precise and as such doesn't betray what he's feeling. Also by his nature he doesn't tend to express or voice his emotions. He finds it difficult to socialise and as such doesn't make much of an effort to speak with his peers. These attributes portray a man who doesn't care about anything or anyone beyond himself which isn't an accurate picture of Aidan's true nature. The Irishman strives to overcome his own limitation in this regard attempting to be more emotive when he can, this becomes more clear around those he is close to and he is notably warmer in their presence. It is believed Aidan suffers from an extreme case of Alexithymia. This flaw is reinforced by the childhood he had where Aidan's father taught him at length not to express himself.
"In battle be calm, in society be neutral and feelings are a weakness so bury them deep so that not even you know them"
This became the Quincy's mantra growing up and eventually it was second nature to the degree that now, as an adult, he finds it almost impossible to reverse this training, indeed Aidan tends to find true emotional displays to be embarrassing and usually apologies shamefully for them.
Socially Awkward & Asocial
–
"I, um, don't know what you want from me."
Partially thanks to an inability to properly express his emotions in most situations and a distinct lack of empathy making it difficult to correctly recognise them in others Aidan struggles in social situations and rarely is capable of maintaining long term relationships. Due to this Aidan has a lot of free time which he spends alone perhaps due to this he is incredibly asocial and is more comfortable during solitary activities are when only around one, at a stretch two, close friends whom he is comfortable with. Not only is his performance in social situations far below par but he is also extremely uncomfortable in most of them feeling like he is the centre of attention despite hovering at the edge of the the group. He does not feel this way around children however and is able to teach to a classroom and run extracurricular school activities with ease.
Lonely
–
"…"
Despite being more comfortable on his own than with others he craves the company of others which is one of his motivations for getting more involved with the Quincy community and the Spiritual one as a whole believing that he can overcome his flawed people skills by approaching the issue as a, at least partially, professional environment as part of his Quincy lifestyle which would be far less uncomfortable to him. As it stands despite being well respected in the School he teaches at the man has few real relationships outside of work and has absolutely no long-term friends.
Angry
–
"It's my fault!"
Aidan's anger is completely internalised and directed at himself and would be better described as
self-hatred
sometimes stemming into
self-disgust
and he has a tendency to furiously blame himself over things that are beyond his control. He is furious at himself for leaving his family as a teenager and is even angrier about the fact that he abandoned his powers causing them to not only atrophy but for the Quincy to forget his training becoming far weaker than he once was. He often finds himself wondering how many lives he might have saved if he had just kept growing in strength and skill instead of being limited to combating only Base Hollows and the weakest Menos. The only visible showing of these feelings tends to be his self-depreciating humour. Whilst his anger tends to be focused on himself if he was ever pushed to a degree where it broke free and found another target then the results could well be terrifying.
Regretful
–
"If only things were different…then I could go home."
Due to his disagreements with his father over the years Aidan eventually left home, now too proud and angry to return he will not return to his family. Even though this is his choice he is regretful of his relationship with his family the man is simply too stubborn to try and repair his relationship with his parent. He is also angry about his abandonment of the Quincy people and his powers regretting those choices every day of his life. When Aidan makes a mistake it tends to cling to him keeping the man up at night and he finds it extremely hard to forgive himself or let things go. Aidan also regards his life as incredibly empty feeling as though he's achieved very little of importance not only professionally but also in his private life, this isn't helped by how much he know's his spiritual abilities have degraded.
Fearful
–
"What if I fail? What if I can't protect anyone."
Aidan has many fears most of which he buries deep inside like the majority of his feelings. What if he never regains his strength? What if he never repairs the relationship with his family? What if his father and brother despise him beyond forgiveness' ability to accept? What if he fails as a guardian of humanity's innocents? What if? What if? What if? Worries as numerous as the stars and that can be born in the wake of a single mistake.
Destruction Incarnate


Mekkakyu

Aidan's Mekkakyu is a Celtic Cross which hangs from a chain that is wrapped firmly around his left wrist at all times. The cross appears to be made of Sterling Silver and is covered in intricate vine-like patterns, for all intents and purposes it only seems like a normal piece of jewellery. To those with the talent of Reiatsu Perception they can sense that the item is soaked in spiritual energy.
Around his neck Aidan wears an exact replica of this cross except it is forged from Gold however this one is spiritually dead and has been for a long time.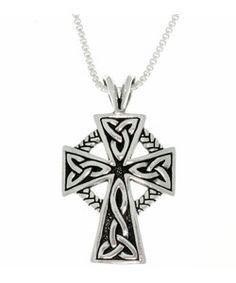 Sanrei Device

Adhering to his traditional background Aodh's Sanrei Glove takes the form of a Western Style Archery Bracer. The white Sanrei Glove stretches across 3/4's of his forearm down to his hand where it wrapped around the lower half of his palm and covered only the bottom of his thumb. There is a small metal ring on the underside of the wrist from which Aodh's Mekkakyu hangs.
Aodh created his glove with the help of Freyleif Jökulsdóttir as at the time of it's creation the Irishman's own skill was not evolved enough. However despite the item being created through Freyleifs skill it was developed and shaped by Aodh's will. Aodh used his memories of his Grandfather's Sanrei Glove to create the device in it's image. On the inside of the glove is engraved the name of Aodh's sister Áine/
The Sanrei Device is based on the above design although it is made from white condensed Reishi and has a loop to hang a Mekkakyu from.
Spirit Weapon - Dhiaga Bogha

Aidan was raised and originally trained by his exceptionally traditionalist family and as such, unsurprisingly, his Mekkakyu materialises a longbow as his personal Spirit Weapon.
The bow is called
Dhiaga Bogha
which simply means "Divine Bow" in Gaelic, it is the name for the weapon that every O'Mongan Quincy has manifested for as far back as the family can trace. Historically it is the next step for any O'Mongan Quincy after they can materialise the basic
Kojaku
.
Physically the
Dhiaga Bogha
is a silver longbow of regular proportions and shape with a golden grip, and an intricate vine-like golden pattern along both limbs. The bow materialises blue Reishi arrows except for the special
"Caidil Teagmháil"
arrow which is pale enough to be described as silver/white.

Schrift

T - "The Tranquil"

Every Quincy possesses a Schrift even if they don't know what it is such as is the case with Aidan. The Schrift summarises the nature of a Quincy's unique abilities. For Aidan O'Mongan this is "T - The Tranquil".
Even from the earliest days of Aidan's Quincy training under his father he shied away from the destructive nature of his people. His preference for non-lethal methods of attack was greatly mocked by his father and the leader of the O'Mongan Clann.
Even though the Schrift suits Aidan's personality quite closely it is an inherited trait which every Echt Quincy of the O'Mongan Clann inherits although the Gemischt members of the family are potentially capable of also manifesting this power although to a lesser level.
Since retraining his powers and beginning to live as a Quincy again Aidan has went to great lengths to try and avoid destroying even Hollow although in the case of the heartless monsters of Hueco Mundo this is partially to try and not offend the Soul Society who believe in the Balance of Souls.
First Manifestation - Caidil Teagmháil


Translation: Sleep Touch
Aidan's Quincy power is hereditary just like the bow Dhiaga Bogha, it is called
Caidil Teagmháil
which roughly translates to "
Sleep Touch"
, and it is believed this ability was developed from the techniques of early mortal hunters who used poisons. The arrow at its most potent against the unwary or weak renders them unconscious but more usually it acts like a tranquilliser making the target steadily weaker and less focused over time.
Aidan has complete control over the effect of the arrow and as such, if he so wished, he could lower the potency so that it merely calmed the one who is it by it down. The Quincy can also choose whether or not the arrow actually inflicts a wound or harmlessly injects the spiritual tranquilliser into the victim.
Lastly, and the ability least well known outside the family, the wielder of this power can summon the calming properties of Caidil Teagmháil to help calm themselves during combat with no negative after-effects.
Although this ability is inherited by all the O'Mongan's it suits Aidan extremely well and is something he utilises whenever possible. The power allows the Irish Quincy to defeat his opponents without having to kill them or even cause lasting damage, this suits Aidan fine as it allows him to circumvent the destructive nature of his Quincy powers as well as side-stepping the possible destruction of Souls which was why his race was once culled by the Shinigami.
A Legacy


Current Allegiance:
None. Aidan hasn't been part of the Quincy Community in a long time.
Snapshots:

•
1987
– Aidan is born into an Irish Aristocratic Family known as the O'Mongan Clann.
•
2004
– Aidan's sister passes away and after a fight with his father Aidan moves to live with his uncle in Germany. He no longer practices the Quincy ways.
•
2008
– Aidan graduates University and moves to Japan to teach English.
•
2010
– Becomes a Computing Teacher in Japan
•
2014
– Witnessing a Hollow attack and getting involved reawakens Aidan's discarded Quincy abilities. From this point on he begins to re-familiarise himself with his old skills.
•
2014
– Aidan is transferred to Karakura High School and moves to Karakura Town to be near work.
All That Has Come Before
A New Generation: 1987 - 2003


Aidan, originally called Aodh, was born into the O'Mongan Clann in 1987 to the joy of his family, a new pureblood Quincy who would carry on the family name for the next generation. There was a large celebration with his birth and many of the Clann's allied Quincy houses sent congratulations and even representatives for the occasion as it wasn't every day that a new Echt Quincy entered the community.

In time, to much less fanfare, two more children joined the family. The first was his brother Cathal in 1990 and then Aine in 1993, the last was stained by a difficult birth during which the mother died. The three siblings got along well together and took many Quincy training sessions together as well as lessons in family and Quincy history.

However life was not serene for the three siblings with Aodh often being forced into extra sessions to further his skills as the next family head as well as being made learn about the business and political sides of being in the family. Meanwhile Aine, always a physically delicate person, grew weaker and weaker to the point where she could barely summon her Spirit Weapon. Then there was Cathal who had grew bitter over his elder brother's effortless way with the abilities of their kind and what he saw as preferential treatment from their father Braden. As Aodh grew older he found it more difficult to express himself to others becoming a quiet and withdrawn boy who didn't show how he was feeling very frequently, this only caused his relationship with his brother to worsen. However Aine easily overlooked her brother's flaws and she was the only person in the World who could draw out the warmth and kindness that Aodh felt inside.

As Aodh grew older his relationship with his father grew more strained as the man began to ignore his daughter due to her fading powers and health thinking her weak and worthless to the bloodline. The father and son also disagreed on many points with Aodh finding his father's old fashioned view on Quincy Pureblood supremacy to be outdated and pathetic. He also despised being dictated to by the man and revolted against the idea that he would have no choice in his own destiny except to serve the ideals of, what Aodh saw as, a medieval community of "Monster-Hunters". Meanwhile Aodh's father grew more disappointed in his son who, despite his Quincy prowess, did a poor job when it came to the political aspects of the Quincy Aristocracy as even though he had a quick mind the boy's aloof and distant persona made it difficult for his peers to like or trust him.

Meanwhile the only thing that kept the two brothers from each other's throats was a mutual adoration of their unwell sister.


A Decision 2003-2008


In 2004, when Aodh was 17, his sister finally passed away due to her declining health. During her wake visitors saw the eldest son argue many times with his father much to their horror. The day after Aine's funeral Aodh told his father that he was done.

Done with the old man's narrow-mindedness.

Done with the "honour" of the family.

Done with the Quincy and all the rubbish they claimed to deal with.

He didn't wish to be some strange supernatural being, he would live life the way he saw fit and that would be all.

Luckily for Aodh he had other family and the teenager moved in with his Uncle Fredrick, the brother of his late mother, whose home resided in Germany. Although the head of his own Quincy Family Fredrick didn't hold the same traditionalist views as his brother-in-law nor did he see any reason to force his nephew into living a life that he had no interest in. For nearly a year he lived a reasonably normal life, the Quincy of his Uncle's family being quite integrated into the mundane population were able to better understand Aodh's desire for normality better than his own family was able to. At 18 years old he attended Humboldt University of Berlin to study computer science where he stayed until graduating 3 years later.

Aodh competed in the amateur, mostly national, archery competitions throughout his education consistently placing well although not doing so well as to be brought too much into the spot light which might cause his family to become involved, something he was keen to avoid.

During his second year at university Aodh returned to to Fredrick's Manor to visit only to have one of the maids, a young Gemischt Quincy, stop him and bring him around the side entrance. Inside the Irishman could hear Fredrick in an extremely loud and angry argument with a voice that the young man soon realised was his father. The maid instructed Aodh to keep quiet and out of the way, as the quarrel continued two powerful Spiritual Pressure's began to rise before with a frustrated curse Braden left. Fredrick explained that Aodh's father had wanted him to hand his son over whether Aodh wanted it or not which he had refused, the subsequent argument had nearly led to a fight between the brother-in-laws. Braden had finally backed down but not before threatening Fredick and leaving.

After graduation and not wishing to return home nor live with any Quincy, whilst also fearing his father's return, he decided to embark on a Teach English Abroad scheme, choosing Japan as Japanese had been one of the languages his father had tutored him in. This tutorship has been due to Aodh having been in an arranged marriage with an unknown Japanese Echt Quincy during his childhood which never came to be due to Aodh fleeing his family and responsibilities.


An Educator 2008 - 2013


For two years Aodh, now calling himself Aidan, taught English at various Schools around Tokyo before finally getting his teaching certification and becoming a Computing Teacher at a High School.

Aidan's life was relatively normal, if somewhat solitary as he didn't make many friends and didn't leave his house much aside from work and his hobbies. Although a well respected educator and a likeable, if quiet, member of the martial arts competitions and archery clubs he attended the man lacked any lasting relationships due to his own awkward manner and preference for asocial activities.

It was during these years that Aidan began to regret his decision to leave his family although he was still bitter and angry over his father's actions and beliefs however he missed his brother and other relatives even though he still had infrequent contact with his German Uncle Fredrick.

However as normal as it seemed on the outside it certainly still had its strangeness. Despite not using his powers and having grown weaker from non-use Aidan could not undo the fact that he was a Quincy and as such had high Reiryoku and Reiatsu for a mortal which meant he could still see spiritual beings. He frequently saw Pluses which he would mostly ignore however in the case that they were the souls of young children he would stop and speak with them, he would usually leave flowers at the places were these young souls were bound and regularly visit them until they vanished. Not once was he unfortunate enough to see a Hollow, he hadn't seen one since his last "Hunt" with his father. However a few times he did see people in black carrying swords whom he assumed to be Shinigami but he simply ignored them as he wasn't particularly fond of the idea of meeting the committers of the Quincy Genocide.

In 2010 a gift arrived from his Uncle after Aidan was given his first permanent teaching position, something Aidan mentioned in one of the occasional letters he sent the man, it was a German Shepard puppy hand delivered by a specialised courier which the Irishman later found out was a an employee of Fredrick. Aidan called the Alsatian Nico and the dog became a close companion to the lonely man.

Despite his hobbies and job Aidan felt his life was extremely unfulfilling and that he had too much free time due to this in 2011 he began to take up odd jobs on the internet, at the start these were simple tasks ranging from a basic website setup to database management before later becoming more complex roles such as security penetration testing. Whilst in the beginning these jobs were completely legal some of the later ones were a little more in the grey area although Aidan avoided anything he considered to unsavoury or risky to take on, not only did this allow him to make more money on top of his day job but it also give him something to distract him from his free time.

A Rebirth 2014-2015


A month before his 27th birthday Aidan's life would change forever. He left work late due to overseeing the High School Archery Club's practice, on his walk home he heard a horrified scream. He ran towards the sound to find a woman lying unconscious with a beast standing over her.

A Hollow.

The monster declared that Aidan would be a far tastier meal than the woman due to his high spiritual pressure. Aidan had always kept his Quincy Cross hanging from his wrist even after abandoning his people's ways, for some reason it was one thing he couldn't part with. So he raised his hand…and nothing happened.

Cursing he fled from the beast, he cursed his weakness, he cursed his stupidity and he cursed his own foolishness in believing that he could ever be completely free of the Spiritual World. Eventually the beast cornered him. Giving it one last try Aidan dragged up the lessons from his childhood, he remembered the training that he'd neglected for a decade and he remembered the feeling of the spiritual bow in his hand. This time his cross did react and in a flash of blue light he held a Quincy's weapon. A Spiritual Bow.

It was not the metallic bow that he had managed to form at 16 years old but rather the more basic universal bow usable by all Quincies, a simple bow made of Spiritual Energy. It wasn't strong but Aidan was lucky as the opponent he faced was weak, with nothing more than basic Heilig Pfeil he managed to injure the Hollow enough to drive it off. Even this exhausted the out of practice Quincy. Aidan ran back to the alley and called an ambulance for the unconscious woman.

From this day forward he began trying to retrain his Quincy abilities but it was difficult to remember lessons that he had purposely forgotten and his own Spiritual Power seemed to have weakened from ten years of being suppressed and not used. It would have been faster to go back home and start again or even to call his Uncle for help but he found neither option appealing, he wasn't so sure that he wanted to be part of the Quincy world again…all he knew was that he just wanted to be capable of defending himself and others when necessary. Progress was slow but it was progress all the same.

A few months after the attack Aidan was transferred to Karakura High School were, to his dismay, he found that the area seemed to be a hive of spiritual activity which caused him to step up his own training. However about a month or two ago he felt that he'd hit a wall with his training and needed a more experienced hand in guiding his efforts. Reluctantly he decided to start searching the local area of Quincy's, although quietly for now lest his family find out about his interest through the complex web of their World's politics.


Roleplay Sample:

Pit Pat, Pit Pat, Pit Pat.

Aidan walked home through the rain listening to the rhythmic sound of the rain against his umbrella, it was almost hypnotic. He had always liked the rain and the sense of calm it brought him.

Pit Pat, Pit Pat, Pit Pat

The man cut an odd figure moving at his leisurely pace despite the weather, one hand stuffed casually in his trouser pocket and his laptop bag hanging from a single strap over his shoulder.

Pit Pat, Pit Pat, Pit Pat

Aidan looked at the dark cloudy sky above him, he was late getting home today but there hadn't been much choice. Having found out about his background in archery the Kyudo Club's Coach had begged the Irishman to watch over the students at after school practice as he couldn't make it. It had been with obvious reluctance that the junior teacher had agreed.

Pit Pat, Pit Pat, Pi - A scream tore through the night followed by an inhuman roar.

Aidan's head snapped round at the sound but he couldn't pinpoint where it had come from as it echoed around the residential area the man was walking through. He didn't know where it was but he recognised what it was.

Taking a deep breath he closed his eyes and stretched out his senses, if he reached far enough perhaps he could…Yes! There it was, the disgusting aura that he had been searching for. Following it the Quincy tore down through the alleys and down a number of streets before seeing the sight he had suspected.

The huge bipedal monster towered over a young terrified woman who lay on the ground, absolutely soaked in the rain. Luckily she seemed unharmed as of yet, Aidan could only guess the beast had decided to play with its food first.

Aidan looked up at the Hollow before speaking.

"Excuse me but you've ruined my walk." he stated calmly.

The Hollow snarled and turned to glare down at the new arrival but Aidan simply stared back, his face a mask before transferring his gaze to the cowering girl.

"Miss, now would be a good time to leave." he told her.

The woman let out a whimper and crawling to her feet she half-ran and half-stumbled out of the alley.

The Hollow made as if to follow but Aidan threw out his left hand, allow his cross to dangle free from his sleeve.

"I wouldn't."

The Hollow looked at the Mekkakyu and froze, its eyes narrowing meaningfully.

"Yes…you recognise this beast." Aidan sighed "Usually I would destroy you animals without thinking but I'm feeling generous today…leave or die."

The Hollow didn't need telling twice and it swiftly vanished into the night, running in fear in the opposite direction the woman had went.

Aidan sighed in relief, mercy had nothing to do with letting the monster live and doing so sickened him but he had to be careful so as not to draw any unwanted attention from the sword wielding fanatics of the soul society. He had never dealt with them and knew the Shinigami only from stories…unpleasant Quincy tales.

The thought of the Soul Reapers made the man tut with annoyance, what was the point in them if they couldn't even get rid of the Hollows and protect humanity?

Aidan shrugged, it wasn't his business he guessed…after all what did he know?

Turning he started back towards the direction he had come and pondered what he would have for dinner tonight?

Pit Pat, Pit Pat, Pit Pat


OOC


Player Alias
: Adam or Blue
Desired Starting GP:
Higher than my original grade of 800 earned GP.